Crunchyroll gave Anime Boston attendees the chance to pose with Black Bulls cloak and Asta's sword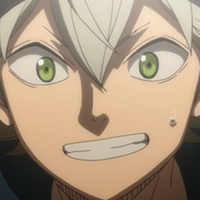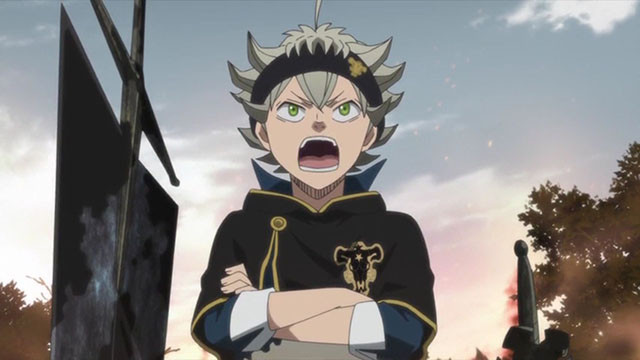 This past weekend, thousands of anime fans attended Anime Boston, and we were right there with them! The Crunchyroll booth had quite a few fun installations to interact with and giveaways to leave with, but only one gave you the chance to wield a famous anime character's giant sword. The Like Asta photobooth offered con-goers the chance to enter the world of Black Clover by donning a Black Bulls cloak and posing with Asta's signature claymore! Thanks to the magic of cosplay, we got to see a number of unexpected cross-overs with the Black Clover universe (Sango from Inuyasha looks pretty natural wielding Asta's sword, it turns out.)Those who tweeted out their photos with the hashtag #LikeAsta were entered into a sweepstakes to win a replica Black Bulls cloak for their very own! We had a great turnout at the photobooth and wanted to share some of our favorite #LikeAsta participants! Remember, even if you aren't in this article, as long as you're true to yourself and keep fighting for what you believe in, you're just like Asta.
---
First we're going to go through some of our favorite poses from the weekend:
— JONNY ???? ????????‍♂️ (@hiitsjonny) April 20, 2019
— Jonah Plazek (@PlazekJonah) April 20, 2019
— Saintsknight (@Saintsknight1) April 20, 2019
— Bill (@NeoMonkeyMan) April 21, 2019
— chris Wong (@cwong1412) April 21, 2019
And we'll end this section with the absolute most dynamic shot from the whole con:
— Layne Campo (@Layne_is_here) April 21, 2019
---
We also had a number of our favorite anime and comic characters show up! There was Bell from Is It Wrong to Try to Pick Up Girls in a Dungeon...
— NotThatKevinSmith (@NTKSofficial) April 21, 2019
...Sango from Inuyasha...
— Espurr (@Espurr9) April 20, 2019
...Mob and Reigen of Mob Psycho 100...
— ☆ Reject Superstar ☆ (@rejectsuprstar) April 22, 2019
...as well as a member of the Body Improvement Club from the same series!
— Lord Biron (@EthanBiron) April 21, 2019
We even got a visitor from an alternate Spider-Verse!
— Everyone's Hero (@_EveryonesHero_) April 22, 2019
---